Our Story
Lights up on Washington Heights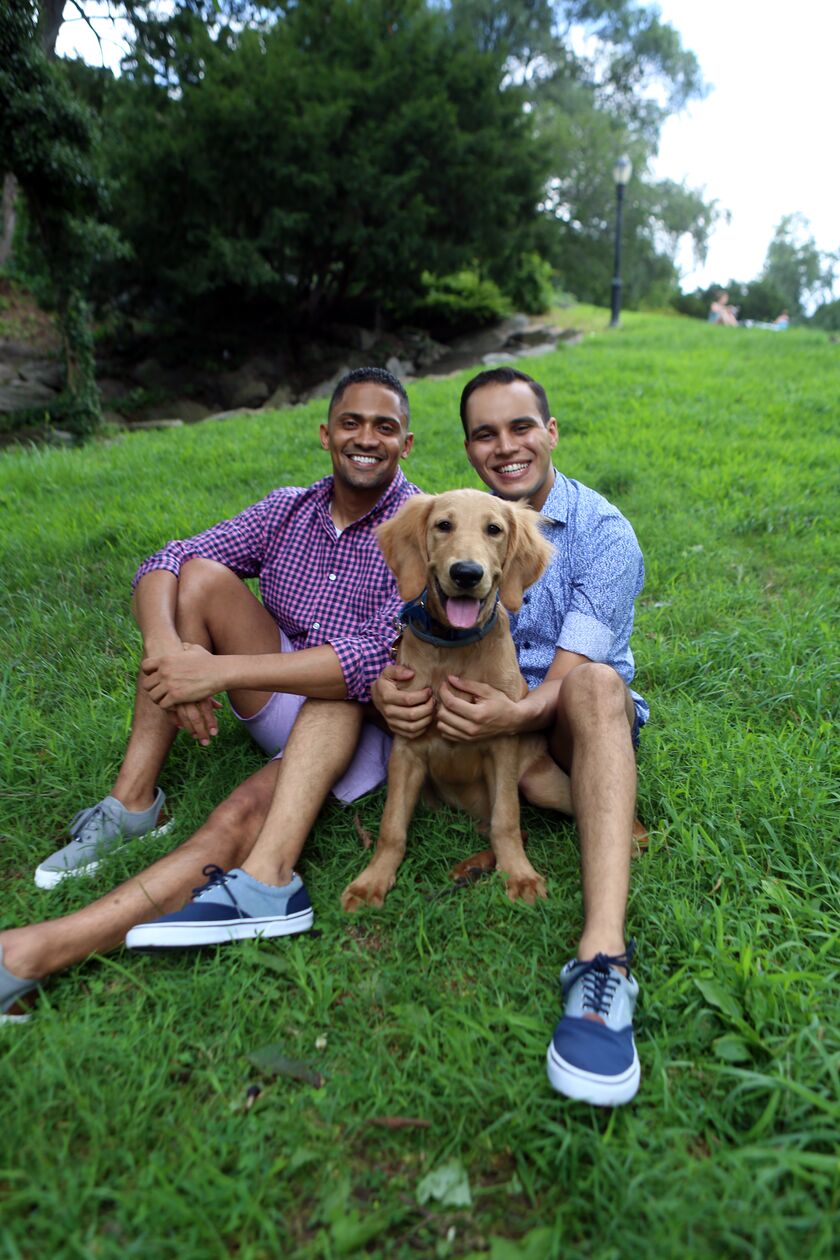 "Who's listening to this?"
"...I am."
"Really? You? That's my favorite musical."
"No. That's my favorite musical."
Their relationship went from a passing "hi" and "bye" to an impassioned debate over who loved Lin-Manuel Miranda's In the Heights more (the verdict, according to them, is still out). While Raul would claim that he loved the musical more because he saw it when it was off-off-Broadway, off-Broadway, and on Broadway, has twelve playbills for each time he's been, and has an original cast hand-signed poster, Ruben contended that he loved the musical more not only because he knows every song, seen it a number of times each time taking different family members with him but also because despite having not step foot on a stage since his first grade performance of "All I Want for Christmas is My Two Front Teeth" and having the vocal range of a crow, Ruben auditioned for the lead role in the musical. The two have been bickering about nonsensical things ever since that interaction. Who loves the musical more is unclear but what is clear is their love for each other.
Both their journeys began in the Bronx, crossing the bridge into Queens, taking them to Washington, D.C., and now has them living--you guessed it--in the Heights. There are plenty of stories between then and now but here are just a few of them that serve as stepping stones to their big day and what will be a loving and supportive marriage.
Thanksgiving
Early into their relationship, their place in each others' lives was established when their families met for the first time on Thanksgiving. What, for many, can be a high-stress holiday experience was nearly a perfect experience for Raul and Ruben. Their families got along instantly. Their mom's personalities were near identical. Their brothers bonded quickly. "Nearly" only because that Thanksgiving was also the night that Raul and Ruben had their first "difficult" conversation. Because Raul was a guest at Ruben's family's Thanksgiving, Ruben began to serve Raul a plate of food asking Raul what he'd like to eat. "Do you want rice?" "Yes." "Turkey?" "Yes." "Sweet potatoes?" "Yes." "Corn?" "Yes." "Potato salad?" "Yes." "Green Salad?" "Yes." And that was it. The straw that broke the camel's back.
"Can we talk?" Raul asked, pulling Ruben aside. "Of course." "Please don't ever do that again?" "Do what?" "Ask me what I want dish by dish. I want everything. Just serve me everything, all the time." Lessoned learned. The night went on, they laughed, danced, and enjoyed what was sure to be the beginning journey of two families becoming one.
Washington, D.C.
You all know Raul worked in the Obama White House. What most people don't know is the love that lifted their relationship to new levels during this portion of their journey. The application, essay, and background-check process had loved ones rally behind this tremendous opportunity for Raul, but folks really rallied when Raul got a phone call on a Wednesday and was asked to relocate to D.C. and begin working for the President that following Monday. Consider what that entailed: leaving his job, finding a home in D.C., figuring out how to pay to move to D.C., figuring out how to pay to stay in D.C. during the period of his unpaid White House internship, breaking their lease that they just renewed, canceling their vacation, deferring graduate school (which he'd just paid for and enrolled in) and physically packing and moving to D.C. Oh, and figuring out how Ruben would make it work with his employer and/or having him find work in D.C. to cover expenses. Friends came over that night to help pack, other friends agreed to manage their place as they AirBnB'd it, some friends pooled resources together to help ensure housing was covered the first few months, Ruben trekked to D.C. every Thursday and returned to work every Monday until he was able to work remote full-time. Their love and loved ones during this time added to the foundation of their relationship strengthening their bonds. When Raul was offered a full-time paid position in the White House they knew that they had to temporarily let go of the bond that tied them to New York and settle in D.C.
In The Heights
In 2016, the unthinkable happened. D.C. quickly became a place that was foreign to them. The energy of the city shifted. It was time for them to return home. But where to? They're NYC boys at heart; one raised in Spanish Harlem; the other in the Bronx; both moved to Queens then D.C.; it was only obvious that they return home to New York. It seemed fitting that upon their return, given the journey and growth of their relationship, that they consider moving to the place that brought them together--Washington Heights. There, they live with their beautiful baby pup, Sunny, who they spend most of their free time spoiling rotten and love every minute of it.
Tying The Knot
Over the years, there have been birthdays and baby showers, graduations and baptisms, career changes and career moves all with each other and their families and friends serving as the foundation of love and support. As much as their wedding is a celebration of their commitment to one another it is also an acknowledgment of those who serve as a consistent source of love and support for the two of them.
Their story began with a shared love for Musical theatre, took them on the road, and now they are back in New York living In the Heights.
Since the inception of their relationship, they have been nothing but supportive of each other while granting each other a space to be. From their first Italian dinner in Midtown Manhattan to D.C. brunches at the Old Ebbitt Grill to their Hello Fresh meals at home and daily runs together; they have simply been enjoying the simple parts of life together.
Raul and Ruben look forward to kicking off their next chapter with their closest friends and family by tying the knot on September 30, 2018, in the greatest city in the world and their home, New York.
Wedding Details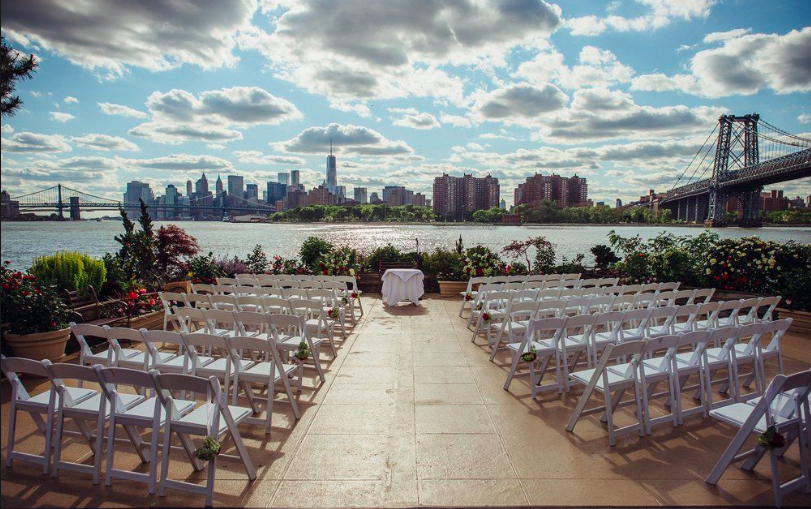 Sunday, September 30, 2018
5:00 PM
Attire: Formal
Ceremony and Reception
Giando on the Water
400 Kent Ave, Brooklyn, NY 11249, USA
The program will begin at 5:00 PM; please be punctual.
The After Party
If you're planning to call out "sick" the following day, join the Grooms for a post-reception celebration at the Alligator Lounge where they will be enjoying drinks, pizza, as well as karaoke, pool, Skee-Ball, and other bar games.
Alligator Lounge
600 Metropolitan Ave, Brooklyn, NY 11211
Sunday, September 30, 2018
11:30 PM